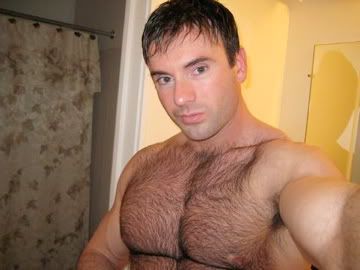 So, Mitch, you are known for your work in porn, have you given that up now to concentrate on music?
I enjoy doing porn and plan to merge my two talents to help build the Mitch Branson brand. My new album, "Mitch Branson - Darkness of Pleasure" was produced with the Adult Industry in mind.
Do listeners need to wear protection when they pop your cd into their stereo/mp3 player to give it a spin?
You got it babe. Start track one dry, end track 13 wet and begging for more.
Oh. Now with your album now recorded, do you plan to promote it? Release singles even...
I've been aggressively prompting it on facebook, myspace and twitter. I'm also currently networking with a variety of people to get my music out to the public. My first single release from 'Darkness of Pleasure,' titled 'Control Me,' will be played frequently on the OutQ during the Morning Jolt with Larry Flick on Sirius and XM satellite radio. You can hear samples from my new album here.
www.myspace.com/mitchbransonmusic
Good stuff, and who do you think the tracks on your album will appeal to?
My tracks will appeal to the confused, insane, horny, devious, educated, trashy and conceited.
The "educated"? Clearly you're trying something different here. And who are you currently listening to on your iPod?
My new album "Darkness of Pleasure." After working on it for the past 8 months, I enjoy listening to the finished product.
Your vocals aren't featured on any of the tracks though, was this intentional? Do you sing?
Well, let's just say that I have, and that's why I've hired professionals to record my Darkness of Pleasure tracks.
So, if you could produce for any singer currently working in the music industry, who would be top of your wish list, and why?
I would love to work with Kate Bush. She's so talented and her beautiful haunting voice would blend well with my music.
Do you find it harder for folk to take you seriously as an artist/producer having worked in porn?
They are surprised that I actually have a brain. Everyone seems to be intrigued with my ability to compose and produce original material. I've discovered that porn is full of great opportunities and I am proud to be working in the industry.
Tell me one thing your fans don't already know about you?
I'm very conservative. And I'm actually sweet and innocent.
And a liar! No I'm kidding. Out of curiousity, how did you get into porn? Is there a porn school one can enrol in? If so we don't have any here in Scotland.
No porn school unfortunately, but that's next on my business wish list. COLT's talent coordinator Manfred Speer discovered me on realjock.com about two years ago. After a couple of months discussing details, I decided I was ready for a new adventure as a COLT Man.
Mitch, you are a pornstar but if you weren't and had to play the pornstar name game, what would your pornstar name be? (take your first pets name, and street you grew up in)
My cats name is Scully and I grew up on Anita. Scully Anita sounds like a trannie name. I guess it's time for me to get breast implants. Lol
And to finish, if your Darkness of Pleasure album was a fruit what fruit would it be?
The Acia Berry.
DISCLAIMER:
Officially the last question was a shoot, shag or marry scenario involving Will Ferrell, Heather McCartney and Hugh Jackman. I'll let you decide who get's shagged, and what happens to Heather's leg. Mitch's response was all too vivid I fear for my PG-13 readers.
If you would like to have a listen of Mitch Branson's album then click on the link below, and you'll be taken to the sampler of it on the Colt website. Album also available on iTunes.
Darkness of Pleasure
I see that Track 13 on the album is titled; "India's Dirty Secret". I take it Mitch isn't referring to child labour?? He might just need to clear that up for us on Twitter!!!
@MitchBranson