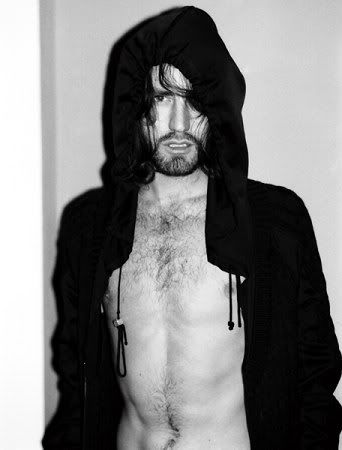 Jack, How long have you been modelling for?
I've only been modelling for about two months- it's been pretty non-stop which is amazing.
And how did you get into the business of being a walking mannequin?
I'm not a walking mannequin! Sometimes, they don't even need me to walk. But seriously, after completing a year with the Impulse Theatre Company, my mate introduced me to my booker at Models1 and within a few days I was off to castings.
You are signed to Models 1 if I am correct - a very well respected agency. How are you enjoying being on their books?
I love Models1. All the bookers really look after me- it's a lot of fun.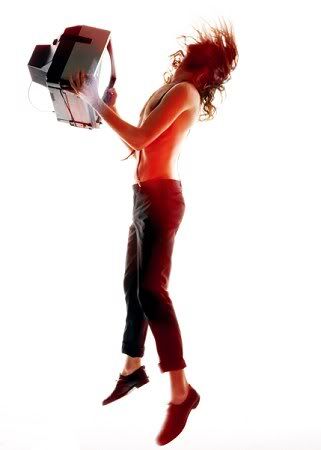 What interesting Designers/Companies have you been working for recently?
Photographer Chris Craymer's 'Cool London' Book, Barbour, The Times Newspaper Fashion Week Special, Cosmo, Urban Outfitters, Asos, GQ. and I walked in A Child of Jago show which closed London Fashion Week - Vivienne Westwood and Kate Moss were in the front row so all the guys got really excited. I introduced designer Nova Dando's Fashion Film for her 'Rainbow Collection' event. I'm also appearing as a hologram in Orange's Gig Box Tour.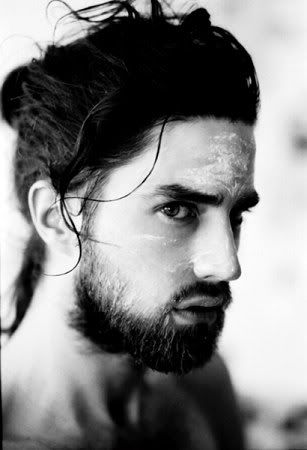 Are there any jobs in the pipeline that you can speak about?
I'm keeping hush on future jobs but there's some cool stuff in the pipeline... but you can see me in November's Cosmo and GQ. Magazine.
Designer's you would like to work for?
I've really enjoyed working with everyone so far. As for others? So many... Westwood, Galliano, McQueen, Ann Demeulemeester, Katy Eary, James Long, Phillip Lim, Balenciaga, Dior Homme, and Heidi Slimane to name but a few. And I love established British brands like Pringle, Paul Smith and Christopher Bailey for Burberry.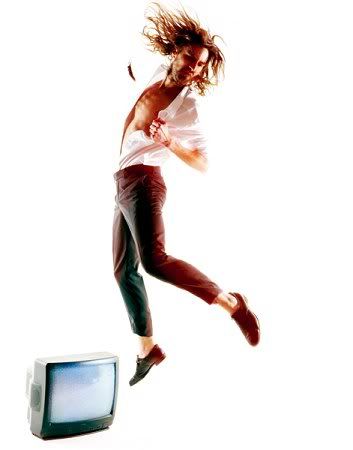 Is there one magazine that you would gladly shave your mane off for to get on their cover?
I'd do it for the right shoot.
Now you also act? Should the UK be bracing itself for another Cindy Crawford? Or are you made of better stuff. (1995's 'Fair Game' still haunts me so...)
Cindy Crawford is a breathtaking actor and 'Fair Game' was ground-breaking. And I was acting before I was modelling so I'm an actor-turned-model which is a strange way to do it! I'll be in two plays in rep. this December with the Impulse Theatre Company- I'll be playing Vershinin in Chekhov's 'The Three Sisters' and Sir Andrew Aguecheek in Shakespeare's 'Twelfth Night'. The Chekhov will make you cry and the Shakespeare will make you laugh- something for everyone!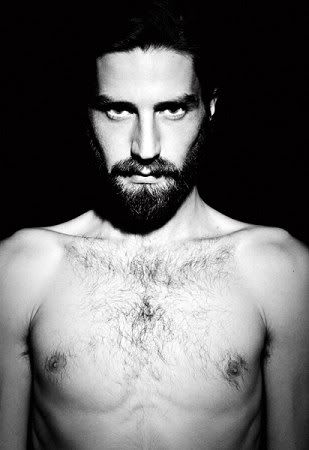 So where do you hope to see yourself in 5 years?
Continuing to work as a model and actor, creating exciting work that touches people- sorry, that sounds really sexual.
Any tips for maintaining a good beard?
Don't trim it - you'll end up looking like George Michael circa Faith.
Are there any downsides to living the life of a model slash actor in London town?
Nope- it's great, I am very happy.
What float's Jack's boat?
Air? Buoyancy?
Lastly, if any sycophants come out of the woodwork after reading this and want to follow your every move, do you have a Twitter, or Blog where they can then hear first-hand about your exploits?

Follow my exploits on twitter @jackguinness and see my blog at www.jackguinness.com