Sooo Erik, you are a Photographer based in NY… can you talk me through a typical day in the life of you?
One of the things I like about being a photographer is that I don't really have a typical day. I like to wake up early, go for a run and then get back in time to pull my one-year-old son from his crib. Then I leave for the studio or shoot location. If I am in the office, the day will consist of meetings, producing upcoming shoots and working on post-production.
Where are curious eyes most likely to see some of your fabulous photography?
I have had a long and productive relationship with Nom De Guerre, so you can check their website to see some of my work. Editorially I have shot for Details, V, V Man and Arena Homme + to name a few. And of course there is my website (

www.erikswain.com

) where you can see all of my latest work.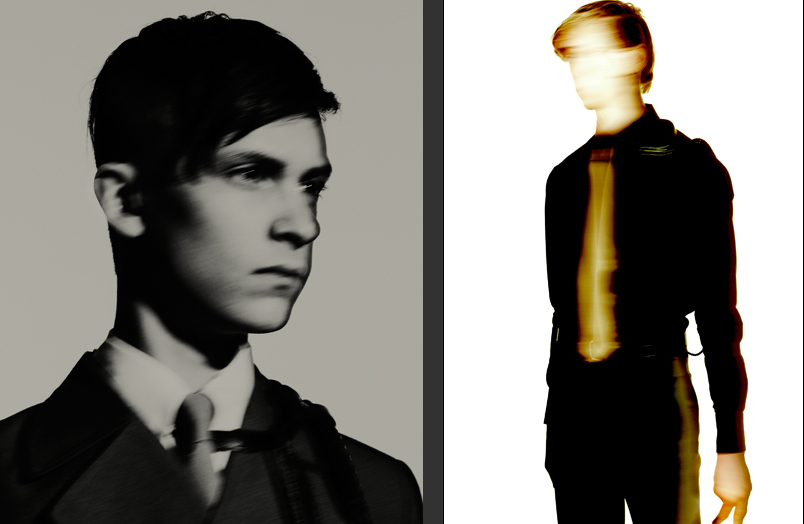 Swell. How long have you been working in the industry, and if you can recall, what set you on the road to becoming a Photographer?
I love telling this story because I remember it so clearly and it is close to my heart. I was fourteen years old and living with my family in Sydney Australia when I came across some old black and white prints that my dad took when he was young. I was so inspired by these images that I decided right there and then that I wanted to be a photographer. I immediately started using his old camera and turned our laundry room into a makeshift darkroom. Since I lived on the beach and was a dedicated surfer I naturally started taking surfing photos and got my first photo published at sixteen. I did not move to New York until I was twenty five, I bought a one way ticket so it would make it hard for me to cut my dream short.
That's some story. Can I be cheeky and ask what your camera of choice is?
Since everything has gone digital I have mostly been using a Canon 1ds mk3. It allows me to shoot quick and with a lot of freedom.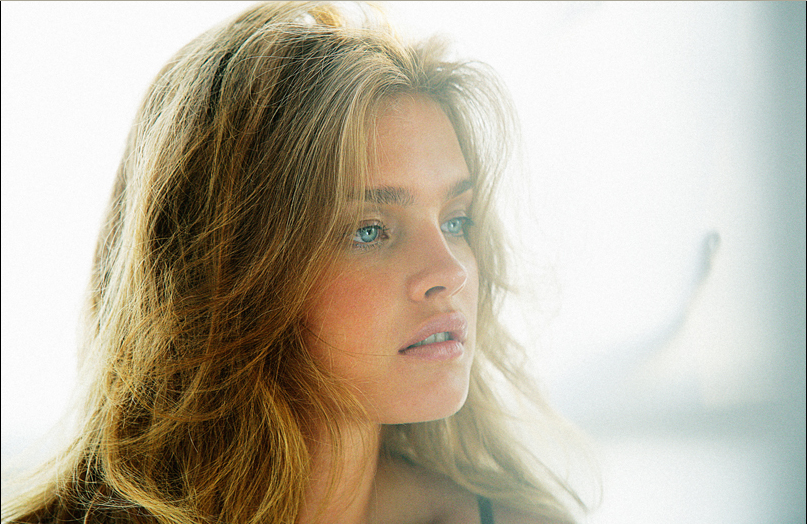 I guess NY must be an awesome source of inspiration, an always changing City with something happening around every corner. But what really keeps the creative juices flowing for you?
For me, being healthy and focused is usually the best way for ideas to turn into reality. I think that is the bottom line but for sources, inspiration can come from everywhere, I like looking at light, how it falls and where it comes from whether you are out at night or sitting in a restaurant. Movies are another big source of inspiration as well as locations. Especially locations that I have not been to before, there tends to be a sense of adventure in finding the next picture.
Do you have any exciting new projects in the pipeline that you can talk about?
My next job will be the campaign for a clothing company called 'Nom De Guerre' and then there are more cliff diving photos that I am building up for an exhibition.
You mentioned you have shot editorials for a number of high profile fashion mags including favourites of mine, VMan and W, is there a particular shoot looking back that stands out for you? And for what reason...
I love to travel and experience places I haven't been before, so I would have to say the cliff diving series has been the most enjoyable for me. I really admire their ability as athletes and dedication to the sport not to mention they are great and interesting people that I have been very fortunate to get to know. There are a series of cliff diving competitions that run through the European summer and take you to the most beautiful locations.
Sooooo, out of curiousity, can it be a challenge at times as the Photographer hired to shoot say a campaign or editorial when the client may already have their own vision?
It can be a challenge at times but when you are hired by a client, the client will always come first. At the same time you were also hired because of what you bring to the table so I believe usually working toward a balance is best.
I guess working for a client does provide the perfect opportunity for an always interesting creative collaboration?
The thing I like about working with a client is that it gives you a starting point and then you can build and progress from there.
Do you have one photo or print (taken by yourself) that you are most proud of?
There are several that I consider my favourites but if I had to choose one it would have to be a photo I took when I was in the middle of a hurricane in Florida Keys. I like the photo because it feels timeless and could have been taken fifty years ago. It also captures the experience I had of being caught in the middle of an intense storm which is something I will never forget.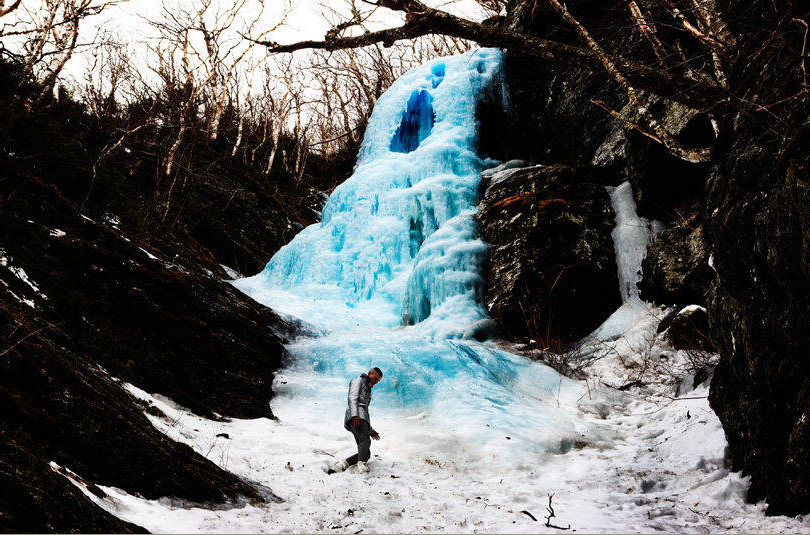 And is there an Erik Swain photo or set of photos you would rather forget?
There have undeniably been shoots where things do not unfold as well as you expected but rather than forgetting about them I look at what went wrong and make sure it doesn't happen again.
Having worked with a number of models is there a fave whom you have enjoyed shooting/would like to shoot again?
No, I don't really have a favourite, I think different models suit various projects but I must say that some models definitely photograph better than others. Their comfort level in front of the camera and their body language is very important and even if it's subtle it makes a tremendous difference.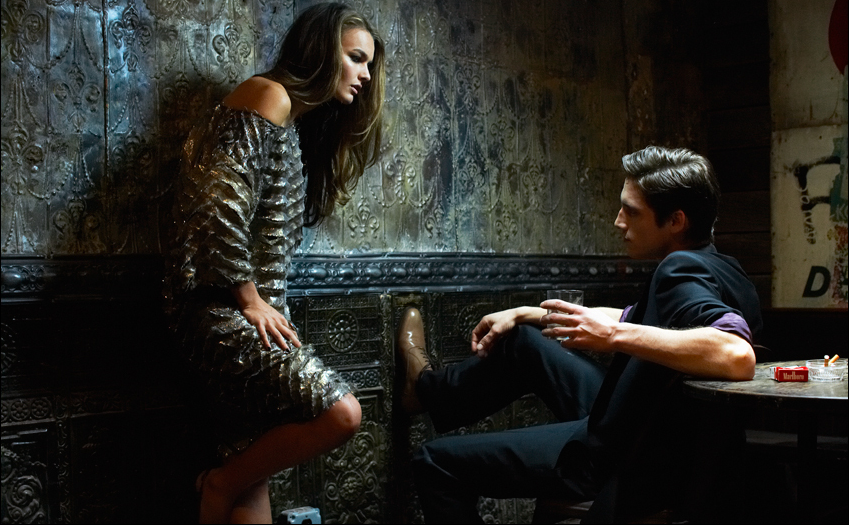 My blog, myportiswaspsays showcases a number of celebrities, models and designers - do you have a wish list of people you would love to capture on film?
There are so many people that I would love to photograph, the list goes on and on that includes athletes, politicians, musicians and actors. Basically I like to photograph people I admire, people that are talented and have a passion for what they do. The more interesting the person or subject usually then makes for a more interesting experience and hopefully photograph.
2009 has come and gone in a flash, what does 2010 hold for you Mr Erik Swain?
I have a few trips planned and of course taking a lot more photos.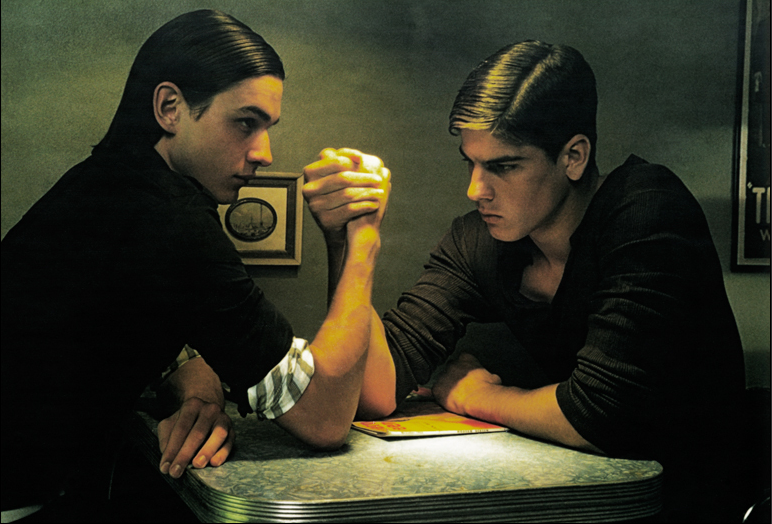 And to close, if you could only take one more photo (god forbid) who or what would you take it of?
That would have to be of my son, Harrison.

Thanks matey!
You can check in with Erik Swain's portfolio @
www.erikswain.com