Please introduce yourself?
Hi I am GP from SOUTH of ITALY,PUGLIA, the heel of Italian Boot!!! I am 35 yo and I love Fashion!!
How long have you been working as a photographer?
8 years
What does a typical day involve for you Giampaolo?
White scrambled eggs, yoghurt, heavy fruit shake and if I have to shoot I go to the studio at 8.30 or if I have to work on post or casting or prep shoot I can be there at 9.30. Luckily my studio is at the back of my house!!!
And when photographing what model of camera do you use?
I work with different cameras depending on jobs but all of them are digital I can't think to use films anymore.
Do you have a favourite model (male/female) that you enjoy photographing?
Iris Strubegger or Edita Vilkeviciute.
A favourite editorial of that you have shot?
LA editorial I did for Hercules Magazine.
Can you talk about any projects that you are currently working on?
Zoe Saldana for Max Mara.
"Celebrity" - what does the term mean to you?
Concentration on set and keep the energy going!!! And I always say to my team "dont forget!! you are the star!!" so they relax!!!
So what do you like to do in your spare time... any hobbies/other interests?
GYM GYM GYM OR SKIING!!!!AND MASSAGES!
If your life were a film it would be?
MAGNOLIA
The song that makes your heart skip a beat is?
PLASTIC DREAM
Your favourite kind of pie?
STRAWBERRY CAKE FROM SISSI PATISSERIE IN MILANO
.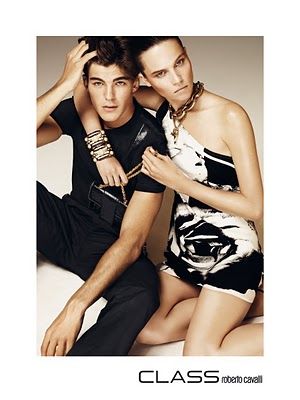 Grazie tante Giampaolo!
www.giampaolosgura.blogspot.com