Please introduce yourself Matthew?
Well, my name is Matthew Stephen Herrick and I am both an actor and model living in Los Angeles. I'm originally from a small suburb outside Philadelphia.
If your life were a film it would be?
Haha! Well it would have to be a dark comedy that's for sure. I guess I would say something along the lines of The Hangover meets Almost Famous. It's kind of just a shit storm of randomness, chance encounters, and the pursuit of happiness. The people and the situations I encounter in my daily life are probably the most entertaining. It's the slow rise to fame or stardom with many bumps and glitches in the road but the steady climb uphill is something that teaches me a lot about myself, the industry and just people in general.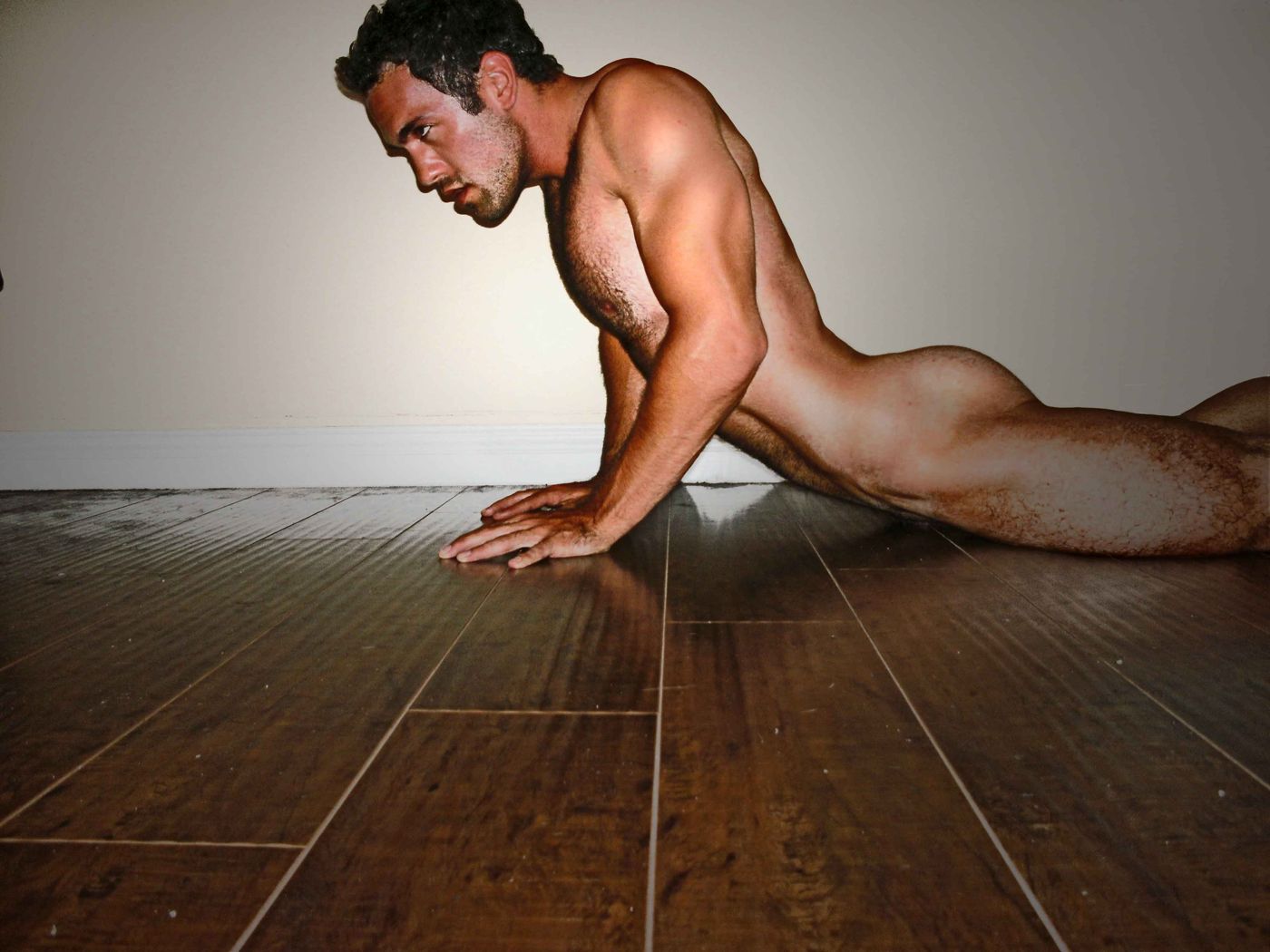 The song that makes your heart skip a beat is?
There's a lot that do it for me. I guess I would say almost anything by Anthony Hamilton. "Can't let go" is a fantastic song. That man sings from the soul. It's real music from the heart.
Your favourite kind of pie?
I actually don't like pie. I'm not a desert person in general. I like me some mint chocolate chip ice cream.
Your best knock knock joke?
Knock, knock! Who's there? Ken. Ken who? Ken I come inside? It's freezing out here. LOL
So what does a typical day involve for you?
I'm very much a creature of habit for the most part. The entertainment industry tends to be a bit bi-polar so your day changes on the regular depending what you are working on. One thing I like to stick to is I get up every morning at 5:45 for the gym. It clears my mind and gets me energized. Then from there it really depends on what I'm working on. Sometimes it's filming, sometimes it's a photo shoot, sometimes it's 3 auditions all over town - and sometimes it's nothing. Those nothing days I like to take advantage of the most because they seem to be far and few. Me and my dog grab coffee and hit up the dog park. That's my favourite.
Matthew, you act, you model and you take great photographs – especially of yourself in those self portraits that I've dotted about this post. But if you could only pursue one creative interest you would choose…?
Thank you. Acting is by far my first love. There's something about being on stage or on set that gives you a feeling that no other can match. I've been acting since I was in grade school and that amazing feeling I get from performing never fades. It's euphoric.
Tell me about the self portraits you shot recently?
Well with those photos the main point was to shoot myself as I was - without any fancy settings or overly photoshopped images - stripped down to basics. I was bored in my apartment one night and thought well maybe I should do some self portraits and mess around with the camera. It turned into a week and a half personal project for me. I'm not a professional photographer nor did I think anyone would actually publish them. I wanted to create this hyped up masculinity, edginess, male sexuality. The sweat on my face in those photographs was left there for a reason. The imperfections are left there for a reason. I wanted it to be real.
Imperfections… you must be kidding. And with your acting, can you talk about any projects you have been working on recently or have planned for later in the year?
Well I have been the lead in a play here in Los Angeles called 'Nuns Against Porn' which is a hilarious comedy adapted from Robert Coles. It's a one act play that is all set in a winter mountain cabin where the lives of porn stars and nuns collide. It's very silly, very crass, and very fast paced. Role/Play is appearing in many festivals including outfest here in Los Angeles. It delves into the idea behind openly gay actors in the entertainment industry and the media coverage that surrounds them after they are outed to the general public. I play a soap opera actor named Parker Ryland. . George's intervention - a horror comedy continues to do the festival circuit and is gearing up for distribution. I play a mormon named William who isn't the sharpest of tools in the shed. I have a few other projects in the works right now but nothing has been official and no contracts have been signed just yet. Once the pen hits the paper I'd be happy to discuss it all. Haha
Which 4 actors would you invite to a come dine with me dinner party if you were hosting and why?
Al Pacino - I grew up watching the Godfather and all those mafioso gangster movies. Not to mention he's one of the greatest actors who ever lived.

Marisa Tomei - My Cousin Vinny is one of my favourite movies. She was phenomenal in that. I'd make her talk with the accent the entire time. LOL


Dennis Hopper - Blue Velvet is one of my movie obsessions. Not to mention that this man's career and work speaks for itself.


Angelina Jolie - She's a wonderful actress who has done some incredible films - Gia, Girl Interrupted. She's hot and a bit crazy. I like that. :)

I chose these actors because they are all great at what they do. They have done so much work that I admire, work that I aspire as an actor to accomplish throughout my career.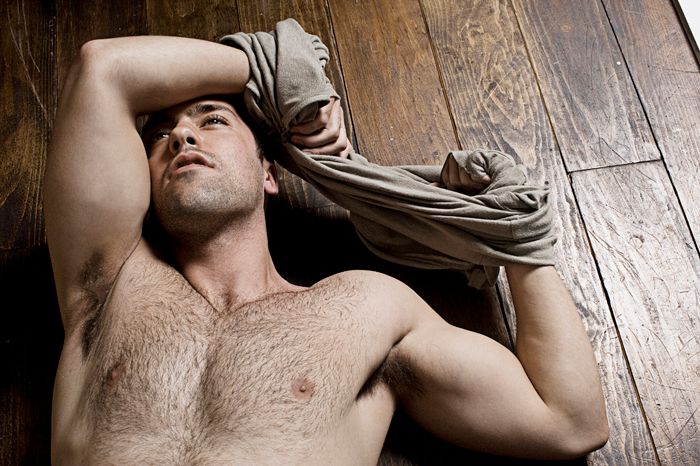 How did you get into modelling then?
Modelling was a bit of an accident to be honest. I never thought of myself as a model. I don't look like those guys walking the runways for Versace. I'm not 6ft and I don't have your typical model good looks. I started shooting with photographers and my work started off a little iffy but as I moved forward I found somewhat of a niche for myself and it was working. So I just rolled with it. When you work in the entertainment industry you dip your hands into as many pots as possible. For whatever reason it has been working for me. I enjoy it. Modelling and acting go hand in hand. Whether it's on screen or in a photograph you the viewer take something from it. We convey feelings and emotions. It's an opportunity to transform and maybe become something for a brief moment that you may not be in real life.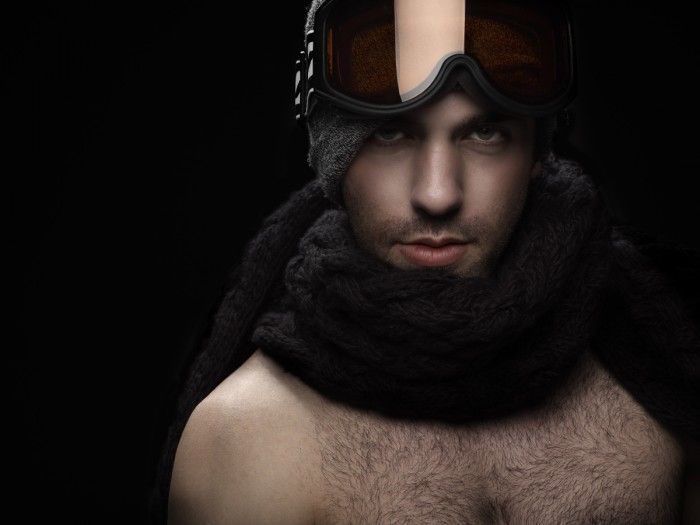 I couldn't help but notice you have great abs that I'm assuming haven't been painted on. I also didn't notice very many photos of you clothed. Does this mean you have to spend endless amounts of time in the gym? (Please say yes)
Haha! There is a decent amount of me clothed! The one's that seem to float around are my nakedness. LOL which I'm ok with. I go to the gym about 4-5 days a week lifting for about 1.5 -2 hours in the morning. I kickbox and do a lot of hiking and physical outdoor activities. I'm also very strict in the way I eat. A lot of people don't realize that diet and nutrition plays a huge part in the way your body looks.
Oh you're joking… I wasn't aware I had to also be nutritionally sound! Grrr. So where would you like to be in a year from now?
I don't have anything particular in mind of where I need to be. What I will say is that all I want to be doing is to continue to be a working actor. I'll be completely satisfied with that because that is the
hardest part.
What does the term "celebrity" mean to you?
Celebrity has so many meanings nowadays. There are those who have that fame from their antics in public and those who have fame from their work. A true celebrity to me is an actor who is talented at what they do and receives that fame part based on the craft not the Lindsay Lohans or Paris Hiltons we see so often.
What did u want to grow up to be when you were a little kid?
Like every little kid I wanted to be a fire fighter, or a police officer or a super hero. At one point I strayed away from it all and thought I wanted to be an Anthropologist. It's really random for a kid to want to be that but for some reason I had in my mind set on that.
That's the study of plants right? Interesting… Anyways, my blog features a lot of celebrities, but is it something you would want for yourself, to be called a 'celebrity'?
Sure, why not. There is a certain appeal to that and anyone who says they wouldn't is a fucking liar - even for a short amount of time. LOL Celebrity is almost like saying ok you made it. All the blood sweat and tears have paid off. There's more opportunity when you reach that status. That's just the truth. It has its many downfalls but it also has its many perks. You take the good with the bad.
And to close, how would you like to be remembered? Ya know, when you die.
Just remember me as a happy positive person. Remember me as someone who works hard, maybe has some talent? Lol and someone who made you laugh and smile.
Thank you Matthew!



www.matthewstephenherrick.com/
Images courtesy of

yvymag