Please introduce yourself?

My name is James Demitri, and I am a photographer!

Sounds like?

A vintage Madonna track.
Looks like?

If your life were a film you'd be?
Hmm, I would probably like it to be a mix between a David Lynch film, and a Fellini!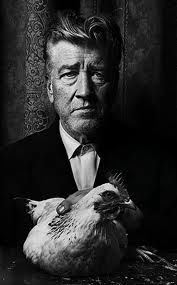 The song that makes your heart skip a beat is?
I am a HUGE music fan. I have so much music, because I find it very inspiring, while I work or play or relax, so it all depends on the mood. Two oldies but goodies: Into the groove - by Madonna and Controversy - By Prince
Your favourite kind of pie?
My mom's chicken pie and my partner's pumpkin pie (I do have a sweet tooth!)
Talk me through an average day in the life of you?
Well, depending on the day, I usually get up have breakfast and get ready for my day. If time allows, maybe a quick visit to the gym, and then it can be a combination of meetings to be briefed on projects, or heading to my studio to shoot a job, or working on a heap of re touching. Each shoot takes quite a bit of work after it's been shot to get it to the final stage. A lot of photographers have other people do their post production, but I prefer to do my own. It is such a vital part to the final look of your image that I would be quite uncomfortable handing over to someone else to do. One wrong filter/colour and you can influence the entire mood of an image.
So how did you get into photography James, I read in your bio that you started off as a graphic designer, is that right?
Yes, I did start as a graphic designer. I worked for a few different companies doing some fun design work, but I always found the re-touching side of things more interesting, so I dedicated more and more time to that. I had always played around with photography from a young age, but never thought I could do it seriously. After a while of doing re touching and seeing what actual photographer's raw images looked like, I started comparing what I was hooting with them, and decided that maybe I could give it a try! I started with doing photography as a side thing, but within a couple of years it had become something that was taking up most of my time, so I decided to quit design and jump into photography.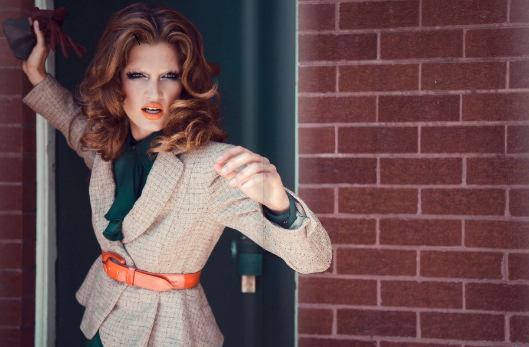 And for how long have you been working as a full-time photographer?
It's been about six years.
What stage in the process from taking a photograph to the end result (that we may see in an editorial for e.g.) do you enjoy the most?
I really like shooting. There is something intimate and special when you are working with people. It is a lot of fun, and it is about making the person standing in front of you feel special, so they can give you what you want. It's all about trust. The person needs to trust you, and you them. It's like a dance.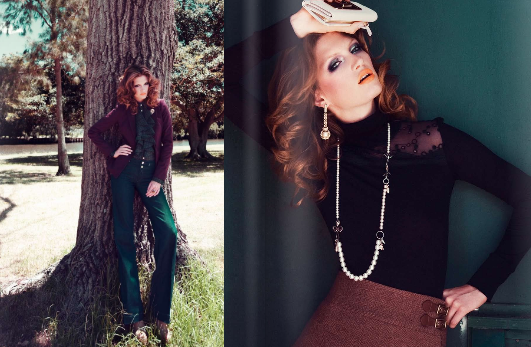 I was going to say I love your style without really being able to say what style you employ when taking a photograph. Would you say you are conscious of a certain style that you like to carry over to each of your projects or do you take a different approach depending on the theme/muse/story etc. ?
Well I think each photographer or painter has a certain style. I think if I am being true to my work, it's unavoidable that my signature will be all over it. I like to try different things, and push boundaries, but regardless of the subject, or the angles etc. it still ends up looking like my work. I prefer not to try and put myself in a "defined style" box. I think I like my work to be sexy and clever and beautiful. Even raw sometimes, depending on what I am trying to get across to the viewer.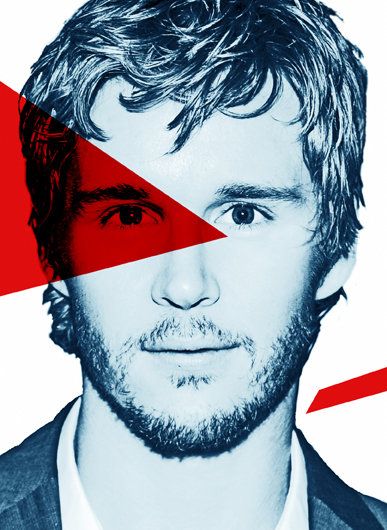 You have shot a number of high profile celebs, The Veronicas, Delta Goodrem and the delicious Ryan Kwanten to name a few. Is it a different experience shooting actors/musicians to models?
Well, I have to say that the people themselves are not so different. Everyone I have worked with has been fun and funny and willing to do what I ask them to get the shots. When working with well known personalities, you always have to be aware of their public persona, and what the look and image you create together can mean for them once it's out in the public arena. They are comfortable with it, just as much as you. Having said that, I always like to push boundaries, and get a shot that makes the person look fresh and different!
And do you have a favourite model or personality you enjoy shooting?
All the ones that "keep it real"! Nice people are always good to work with.
Can you talk about any projects you may be working on at the moment or have in the pipeline?
Hmm... Well, I am working on a couple of short films at the moment, which is taking up all my spare time. Hopefully the final product will be something everyone involved can be proud of. Very experimental!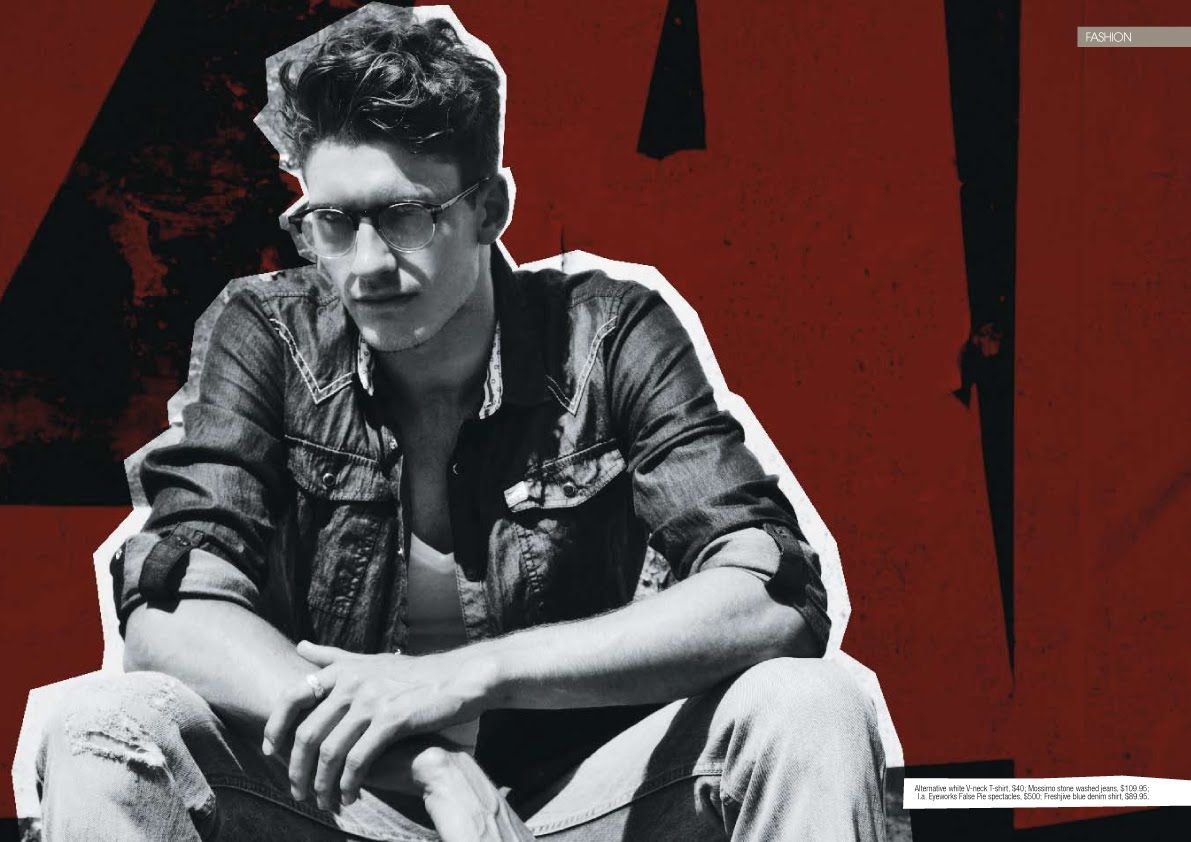 If your career could be defined by only one photograph, it would be… and why?
That's a really hard question. My life is an unwritten book. Don't know where it will take me, so I can't quite visualize that photograph yet!
And if you weren't a photographer you would probably be?
A film director or something along those lines. It would have to be something creative.
What does the term "celebrity" mean to you?
I guess, it is having people know or be fascinated by someone's work or life. That is what creates "celebrity", because the reality of it is, that "celebrity" is just a man made term. It isn't real.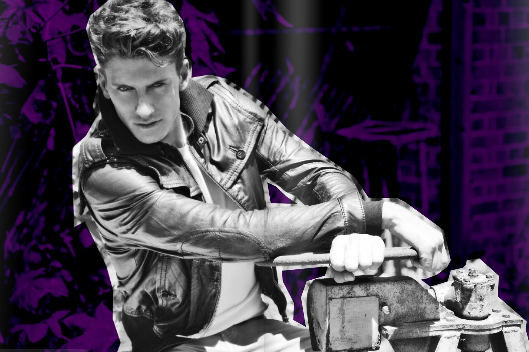 And if you could give any advice to someone who wants to get serious with their photography and pursue it as a career you would say?
I would say, be creative, and have fun doing what you do. When you first start, you need to do a lot of stuff for free, but if you do what you do well, people will notice. I remember a photographer friend gave me a piece of advice when I first started and I still believe it to be very true. Equipment and lighting and studying photography is only a small part of it. These are just your tools. What you do with them is up to you!
Thanks matey!