Please introduce yourself?
I am a New York-based Photographer, born and raised in China, moved to the United States as a young man.
As much as I do not want to admit, I sound like a Chinese person speaking English.
(The photo was taken by a dear friend of mine, Mr.Vladimir Gitlevich, who is also a Photographer.
If your life were a film you'd be?
The song that makes your heart skip a beat is?
Beautiful
, written by Linda Perry, sung by Christina Aguilera.
Your favourite kind of pie?
Chinese Green Onion Pie (it's an appetizer, not a dessert)
A few weeks ago, while watching a dance routine with the song Fallin' by Alicia Keys on So You Think You Can Dance.
So talk me through an average day in the life of you?
Like most New Yorkers, I ride subway go to my job at a publishing company in the morning, have lunch in Chinatown with friends, but alone most of the time, then back home and work on my projects at night.
And how did you get into Photography?
My partner gave me a camera as our anniversary gift in July 2009.
As you mentioned you are based in New York, not a bad place to be if you're ever in need of inspiration, huh?
Very true. New York City takes part in 90% of my projects.
I must say I love the editorial you shot with Ricardo Carpentieri for Fantasticsmag recently. Looking back which editorial of yours are you most proud of?
I was taught not linger at satisfaction, so I am always looking forward to the future projects.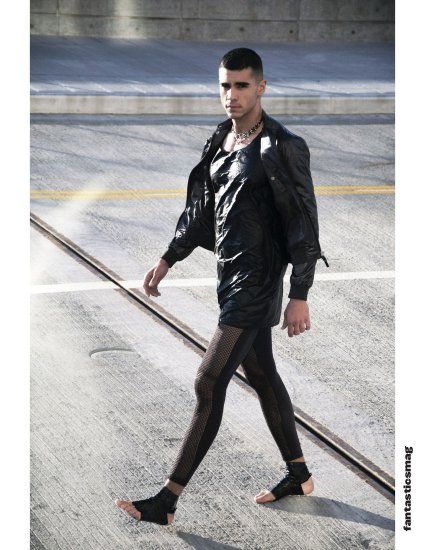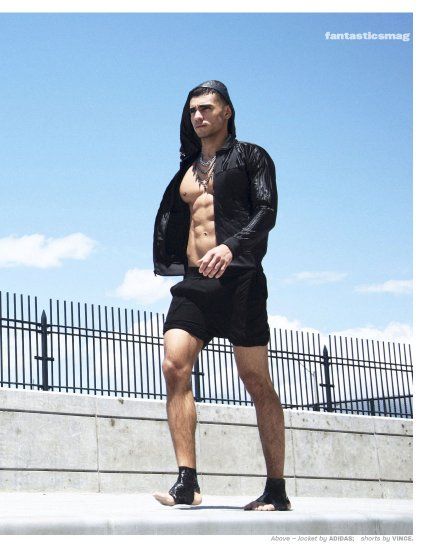 And do you have a favourite model that you enjoy shooting?
So far, I have been very fortunate to be able to choose models for all the projects, so I would say that I enjoyed working with each single one of them, as everyone brings something different to the table.
Can you talk about any projects you may be working on at the moment or have in the pipeline?
"Wake Up in New York" is one of my ongoing projects (see b/w images throughout this post). I started the project at the end of 2009, with the intention of using a brief moment of a day to reflect the complicity of the city life. The project is sponsored by aussieBum, Timoteo, and JS Dirty Industry. I am currently exploring the possibility to publish the project as a book in the future.
Sounds great!
Now, if you could shoot any artist/musician/model/celebrity – who would you choose and why?
And if you weren't a photographer you would probably be?
Being a Photographer is a very new thing to me, but I honestly feel this is what I am meant to be, nothing else.
What does the term "celebrity" mean to you?
A person with achievement that is worthy of being celebrated by many others.
And if you could give any advice to someone who wants to get serious with their photography and pursue it as a career you would say?
Follow your heart to create what you love to create, and everything will follow.