A song that makes your heart skip a beat?
Teardrop by Massive Attack.

If your life were a film it would be?
Das Boot.

Your favourite kind of pie?
Whoopie.

What flavour of ice-cream best describes you and why?
Lemon Sorbet, because it tastes of lemons.

If you were to die today (god forbid) would you have any regrets?
Ummmmm, no.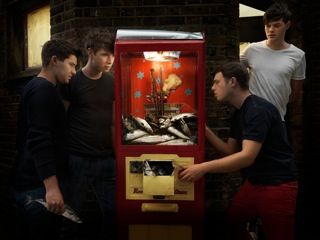 Everything Everything release their new song, 'Photoshop Handsome' on 17th January 2011! But you can watch their video for the song now... Enjoy wasps!